Our 2019
Christmas Gift Guide
---
Believe it or not, it's coming up to that time of the year again! We have put together the perfect Christmas gift list.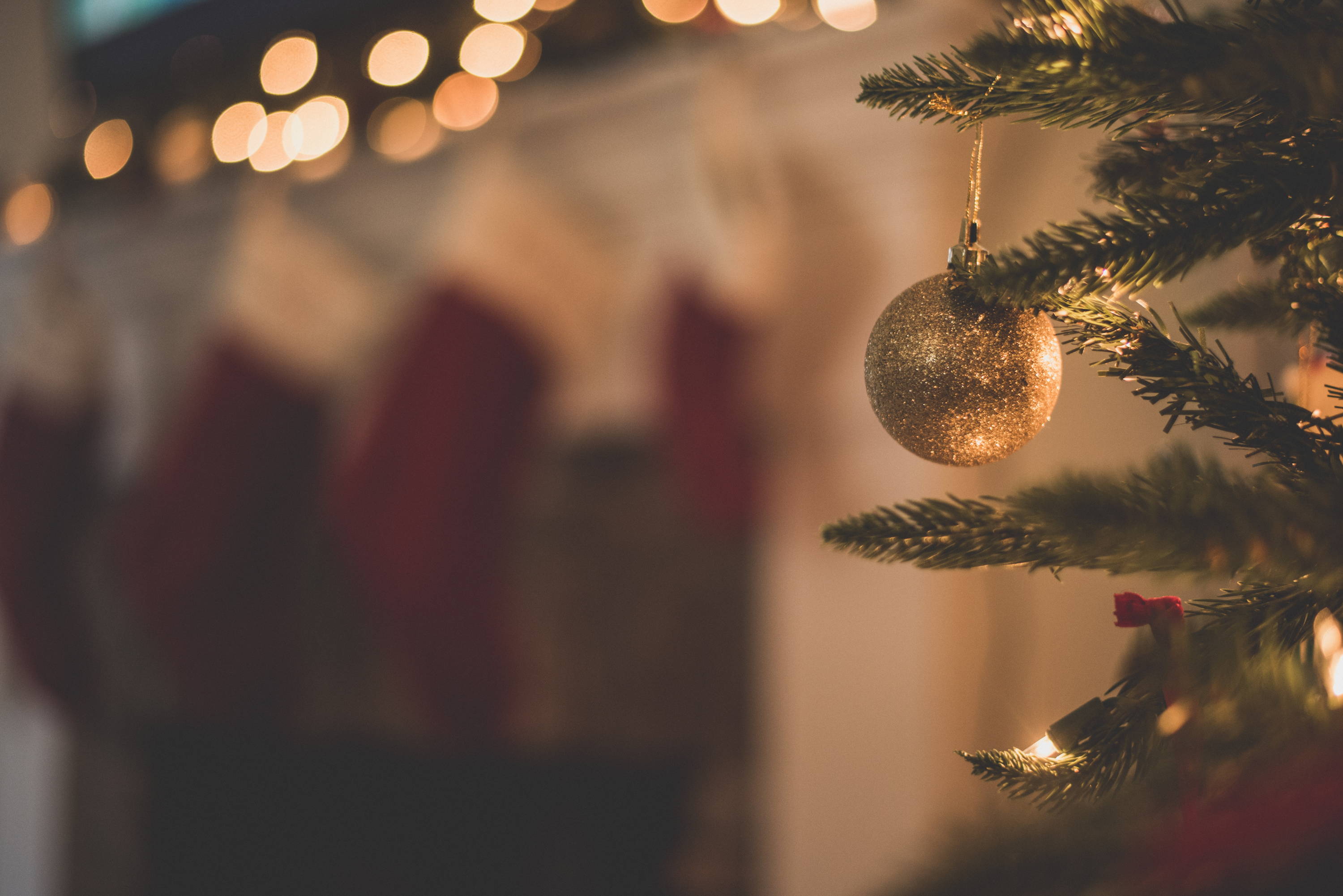 So you can sort everyone out in one fell swoop. Gifts for Grandma, mother-in-law, aunties, nieces and god-daughters you name it we have something that they will really love.
The run-up to Christmas is perhaps one of our favourite times of the year, twinkling fairy lights, cosy Christmas films, mince pies and buckets of mulled wine. It's also arguably one of the most stressful. The pressure and expectation, the decorating, making sure you send off the Christmas cards at the perfect time so they actually get to enjoy them rather than scrap them. The mad dash of buying last-minute presents for all of your extended family (you will always forget one), worry no more.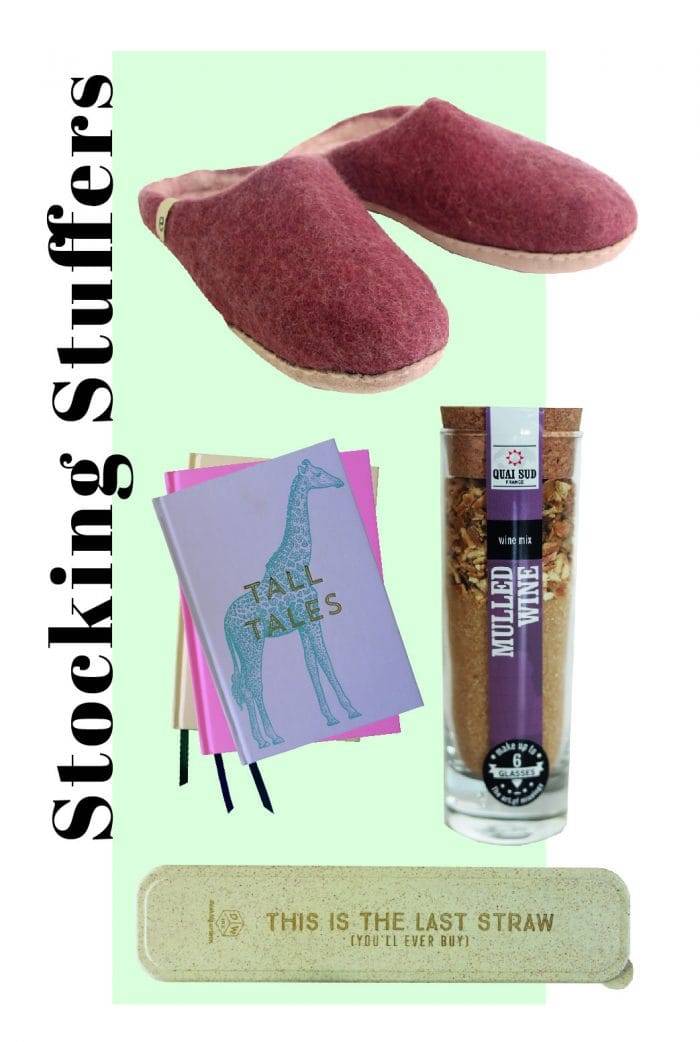 Green Gifting
We know how important the planet is and Christmas is generally a time where we consume a little more than usual. Give a little back when gifting this year with our greener gifting collection.
Slippers – Made by a Danish company called Egos, these slippers are handcrafted in their Fairtrade factories in Nepal. The company strives to offer its factory employees a better quality of life for both themselves and their families. Perfect for the self-confessed philanthropist in your life.
Straws – Drink up you're reducing single-use plastic! These straws come in a handy case with a little cleaning brush and are the perfect size for popping in your bag, always be prepared! These would make the perfect gift for the eco-warrior in your life.
Flasks – Staying hydrated has never looked so good. Quench your thirst for fashion and sustainability all at once. These super sleek bottles come in a range of colours (one to suit every outfit) and are perfect for keeping hot drinks hot and cold drinks cold. Easy on the eye and the pocket. You can easily refill when out and about, saving you having to buy yet another single-use bottle of water.
---
Green Fingers
As gardening has had a resurgence recently, getting down and dirty in the flower beds has become far more fashionable. Not just a past-time for those who've past their prime, everyone seems to be showing burgeoning green-fingers. Indulge that, and give them the gift that keeps on giving.
Grow Bars
These bars are the perfect gift for the gardener in your life, help them grow a selection of lovely plants and herbs fit for every occasion.
---
Lovely Libations
Cocktails
Christmas is a time of indulgence. Indulge the cocktail lover in your life (or yourself, we won't judge…) with our delicious assortment of cocktail mixes. Pick your poison and let it steep for 48 hours (if you can) and simply mix with juice or soda and tonic water. Et Voila, cocktails without the fuss. Why not add a local spirit to the mix? We highly recommend Scout & Sage (for the gin lover) Black milk (the smoothest vodka you will ever try) or Seawolf (A Sottish white rum perfect for mojitos).
---
Have a Cosy Christmas
Christmas is a time for keeping cosy and eating mince pies with lashings of brandy cream (it's the only way we will eat them) so snuggle up in our gorgeous selection of pyjamas, socks, and knitwear!
Pyjamas
Is there a better feeling than new pyjamas? Our super-soft crushed cotton pyjama bottoms make the perfect Christmas gift. Don't forget to add a teapot top to complete the set! Making the perfect outfit for wrapping presents, watching films or general Christmas pottering.
Socks
It may be considered a bit of a boring present but our socks are far from that! We have a wonderful collection of adorable Christmas socks, with a range of fun patterns design by our wonderful print team. How about raccoons on sledges? Or Christmas dachshunds?
---
Knitwear
Out with the kitsch and in with the chic. Our Christmas jumpers are far from the usual. We have a beautiful range of Christmas knits perfect for adding some festive cheer to every outfit. Get 'Red'y for Christmas in our beautiful Feather and Star jumper, thick and cosy you won't need a coat with this one.
Wrap it up
The presents aren't the only thing that needs wrapping up. Don't forget about yourself! Stay snuggly in our Hats & Scarves, with a style for every occasion. You can never be to overdressed.
Scarves
In our opinion, an outfit is never complete without accessories. Simply add a scarf and as if by magic your look comes together. We have a scarf for every outfit, occasion, style, and weather so we can guarantee you will never go cold again.
Hats
Keep your ears nice and toasty with our super cute bobble hats. According to the experts we are in for a chilly Christmas (with a very high chance on snow) don't get caught out! Make sure you're properly knitted out for all weathers this Christmas. They make the perfect gift for everyone (who doesn't love a cute hat!).
---
Christmas Relaxation
Christmas is not complete without the soft twinkling and the scented hum of a candle. We have a wonderful selection of seasonally scented candles, are you looking for something festive but fresh? Why not try the refreshing Rhubarb & Ginger, maybe you are on the hunt for something with a little spice? The Nutmeg, Orange & Cinnamon is perfect, reminiscent of a richly Spiced Christmas Cake (who wouldn't want their house to smell of cake?) lastly the Winter Scent, warm and cosy scent with a hint of Christmas magic, think subtle spice and sweet mulled wine. All the products from this range are sustainably sourced, vegan and cruelty-free. We also have hand creams, hand wash, diffusers and lip balms. Find your perfect match.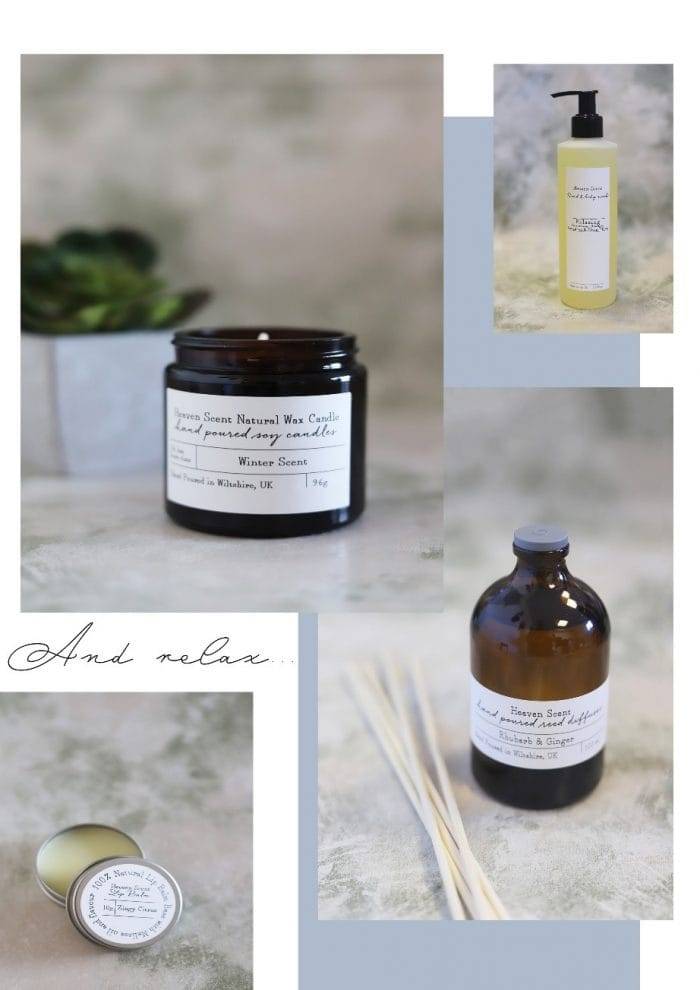 ---
Baubles
Make a little space on your tree, we have a few new additions we think you will love! Think cute fuzzy felt animals in tiny pieces of knitwear, wintery scenes with added snow and a fabulous reptile in a feather boa (have we caught your attention yet?). Every ornament in this collection is as quirky and playful as the last, we know you will fall in love with every one (all of us here have!) So best be quick to snap them up for a starring role on your tree this year.
---
Last Minute Gifting
Did you forget someone? Can't for the life of you remember their size (and would like to avoid that conversation)? Perhaps you are partaking in the annual last-minute present dash? (We've all been there!) Or is it that one person who is just too hard to buy for… Don't stress! Mistral has you covered.
The best present is, of course, something that they actually want (preferably in their correct size). Our Gift Cards and E-vouchers make the niftiest gifts, pick up a gift card in any of our 21 stores or if you are really in a squeeze grab an E-voucher online.
I think we may have covered just about every present you will be needing this year?
At Mistral we want to make the Christmas shopping a little easier on you this year, it is the season of giving after all.
Have a suggestion for our next guide, email them to us: