BROWSE OUR NEW COLLECTION HERE.
SEPTEMBER, 21. 2021
Written by Amelia Brown


Good Brews! It's
International Coffee Day!

---
Celebrate the day with a good old cup o' Joe, a trendy cold brew or why not try one of our favourite recipes below!

What's your favourite?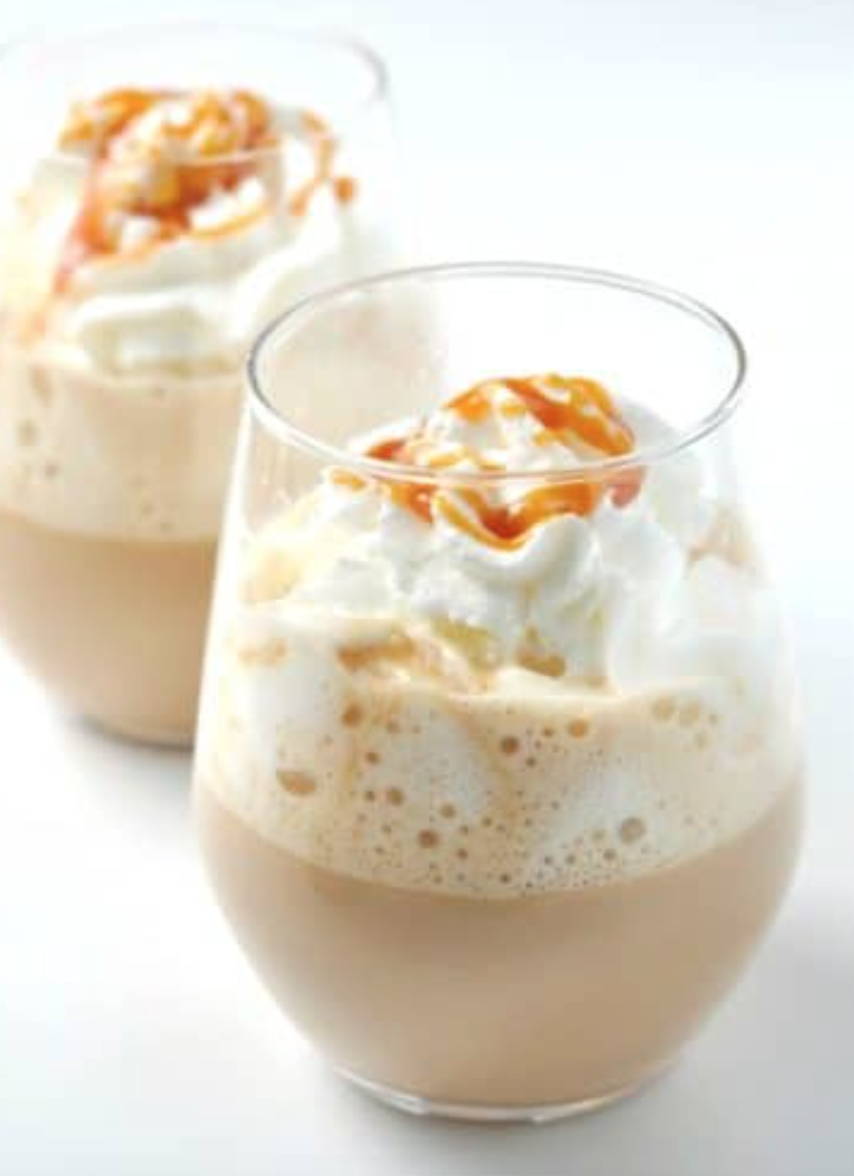 Caramel Brûlée Latte
Recipe by: happyhealthymotivated.com
Ingredients:
1 shot strong espresso or strongly brewed coffee (50ml)
1 cup skimmed milk
2 tablespoons caramel sauce
1 tablespoon vanilla syrup
Whipped Cream
Extra Caramel Sauce for drizzling
Method:
Pour the espresso/coffee into a saucepan with the milk. Place over a high heat and stir with a whisk until frothy and the milk just beings to boil.
Take the pan off the heat and stir in the caramel sauce and vanilla syrup.
Pour the milky coffee into your favourite mug and top with the whipped cream and a drizzle of caramel.
AND ENJOY!
---
Pumpkin Spice Latte
Recipe by: thefoodellers.com
Makes 4 cups
Ingredients:
2 cinnamon sticks       600g white sugar
500ml cold water         1/4 tsp cinnamon
1/4 tsp ginger             1/4 tsp nutmeg
4 tbsp pumpkin flesh       600ml milk
300ml coffee       Whipped cream
Method:
Prepare the syrup by mixing the sugar with water and bringing to a low boil. Once the suagr is melted, add the cinnamon sticks, spices and pumpkin pulp, continuing to mix on a low flame for 5 mins.
Remove from heat and pour in a glass jar, allow to cool and refrigerate or use immediately.
Heat the milk by bringing it almost to the boil
Pour 2 tablespoons of pumpkin syrup into each cup.
Pour the hot coffee and milk then blend mixture until frothy.
Add whipped cream and serve!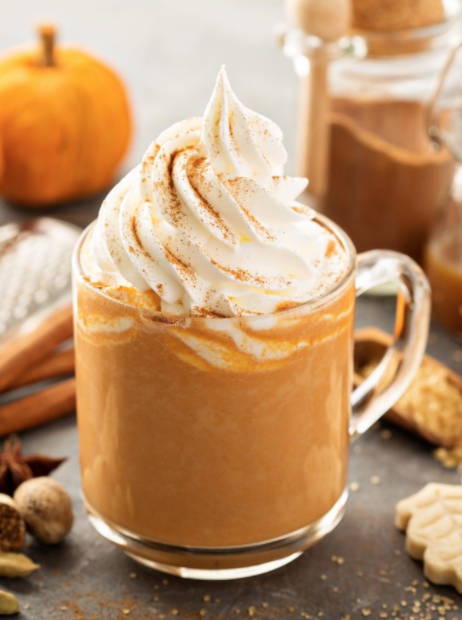 ---
Cappuccino Chocolate Chip Muffins
Recipe from: Just So Tasty
Ingredients:
375g flour                       1tbsp baking powder
1/2 tsp baking soda     1/2 tsp salt
1/2 cup oil                     3/4 cup white sugar
1/2 cup brown sugar 1 tbsp vanilla
2 large eggs                 1/3 cup sour cream
3/4 cup buttermilk   2 tbsp instant coffee powder
1 1/4 cups chocolate chips
Method:
Preheat the oven to 425F degrees. Line a muffin pan with muffin papers, or grease and flour each cavity. You'll end up with about 14-15 muffins total.

In a large bowl whisk together the flour, baking powder, baking soda & salt. Set aside.

In a separate large bowl beat the oil and sugars together using an electric mixer. Add in vanilla & eggs and continue beating until well combined.

In a liquid measuring cup or small bowl, mix together the sour cream, buttermilk and instant coffee powder. If it doesn't completely dissolve, that's ok.

With the mixer on low speed, beat in about ½ the flour mixture followed by ½ of the buttermilk mixture.

Turn off the mixer and fold in the rest of the flour, buttermilk and chocolate chips using a large wooden spoon or rubber spatula. Be very careful not to over mix your batter. Having a few lumps is ok.

Spoon the batter into your prepared muffin pan, filling each to the very top. You should end up with about 14 -15 muffins.

Bake in the preheated oven at 425F degrees for 5 minutes. Then, without taking the muffins out of the oven, turn the oven down to 375F degrees and continue baking for about 12-15 minutes, or until an inserted toothpick comes out clean or with a few moist crumbs.

Allow the muffins to cool in their pan for about 5 minutes before taking them out of the pan and continue to cool on a wire rake
---
Have a suggestion for our next blog post, email them to us: