Don't forget to look at our sale!
Lockdown Baking: Puppy Edition
---
Fed up of making the same old Banana bread? Why not bake some something yummy for your 4 legged friend using our favourite recipes.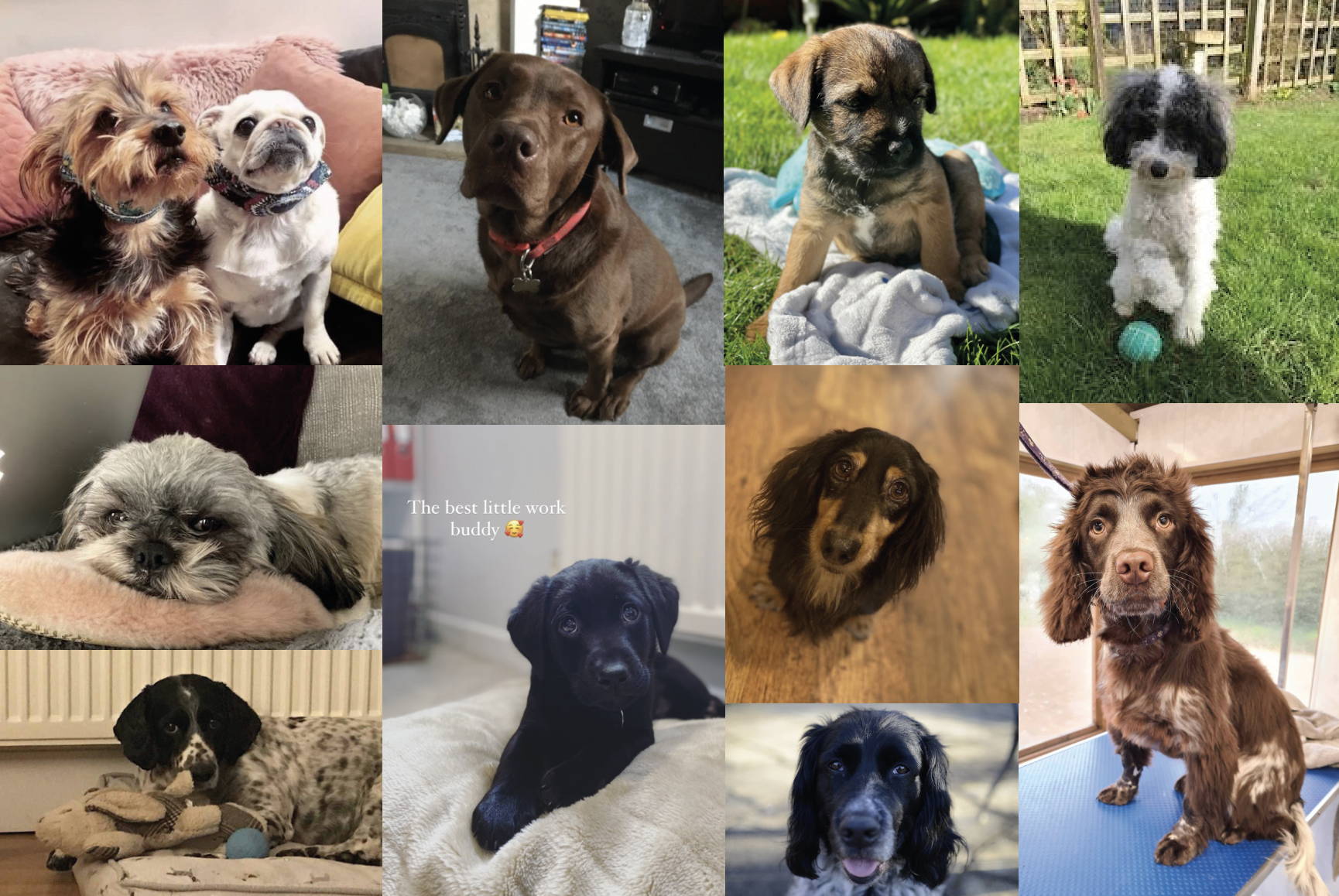 Since it is National Puppy Day why not try baking some of our teams favourite doggy bakes. From some chilling ice-cream, cooling ice cubes or even a little bite to eat! Please only feed these to your pup as a treat and make sure that the products you are using are dog safe and do not have any added chemicals.
Puppy Ice-Cream
If we have a summer like last year, your pooch will love you even more (if that's possible) for this ice cream to keep them cool.
Lactose Free Yogurt - ½ pot
Banana - 1
Peanut butter
1. Whizz in food processor or mash together by hand.
2. Add a little water if too thick.
3. Put into silicone freezer trays and pop these in the freezer.
Please make sure you do not feed any animals ice-cream when it is too warm. Also make sure you use dog safe peanut butter. Find out more about dog safe peanut butter here.
---
Apple and Carrot Dog Biscuit
Gluten-Free Flour - 2 Cups
Shredded Carrots - 1/2 Cups
Shredded Apple - 1/2 Cups
1. Preheat your oven to 180°C.
2. Combine all ingredients into a mixing bowl.
3. Fold together.
4. Sprinkle countertop with flour and roll mixture flat (about 1/2") using a rolling pin.
5. Using your favourite cookie cutter, cut biscuits until the mixture is used entirely.
6. Bake 8-10 minutes, or until lightly browned.
7. After your dog gets one, refrigerate the rest of the biscuits in an air tight container.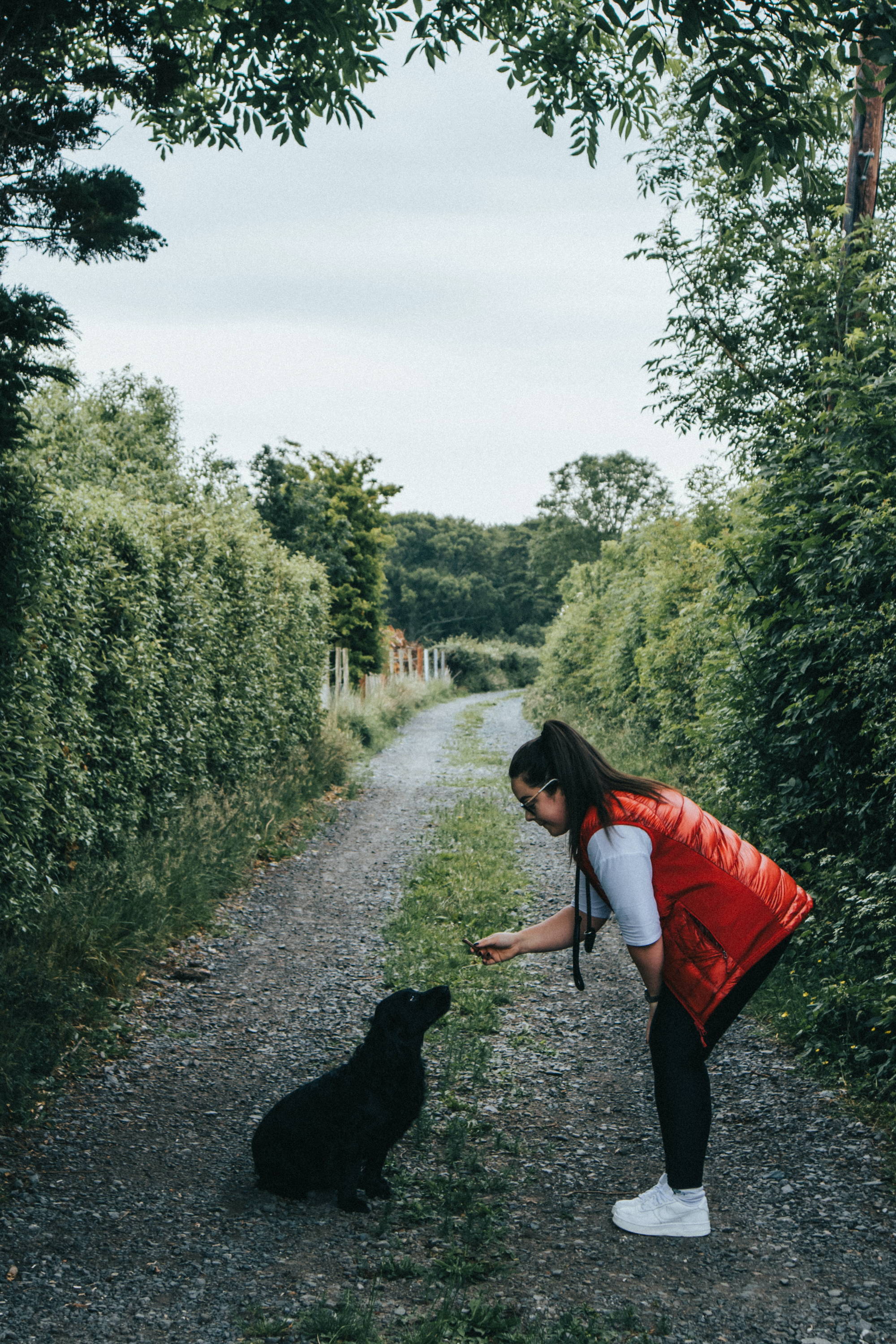 ---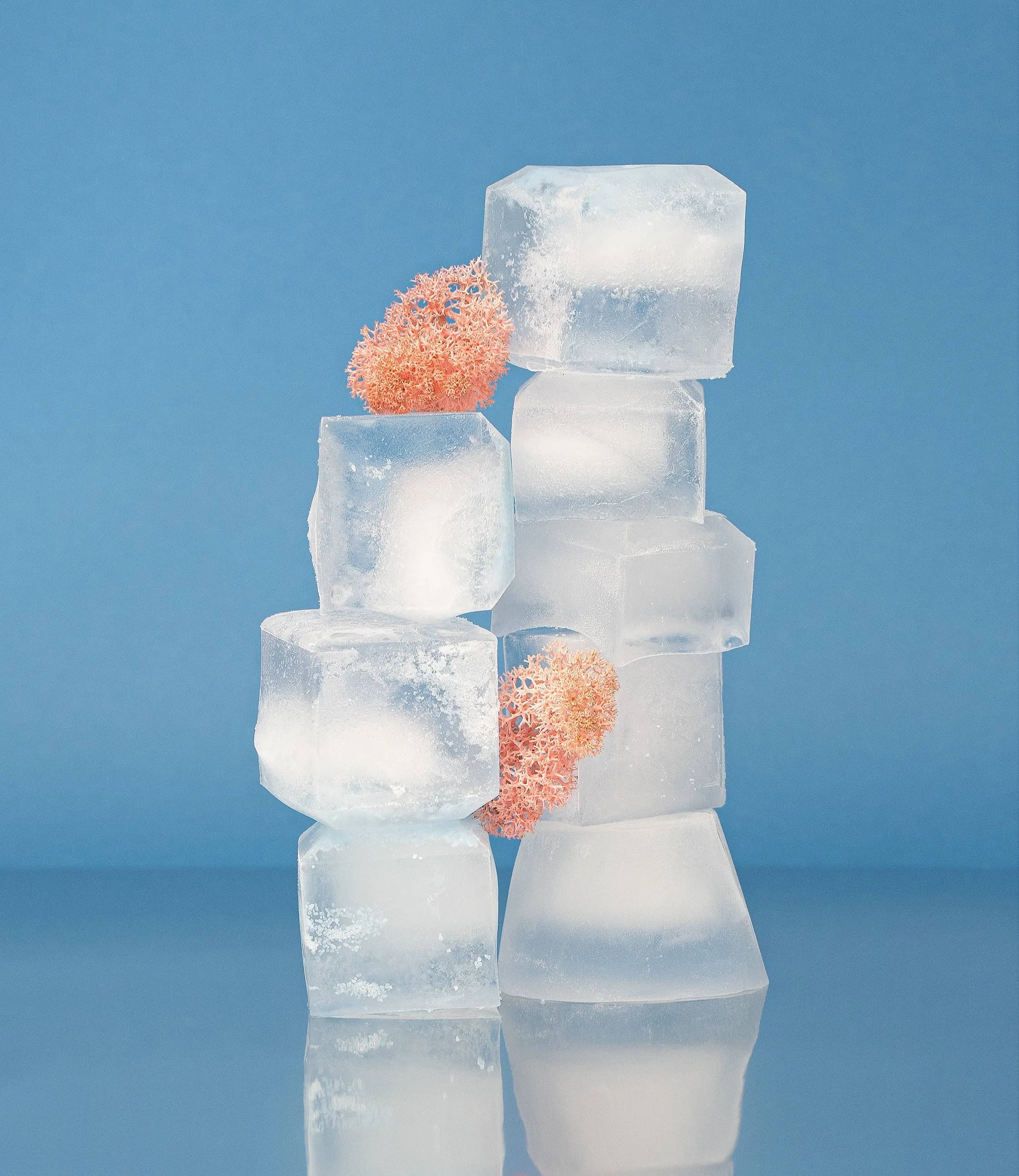 Dog-licious Ice Cubes
Carrot Chunks
Apple Chunks
Chicken or Beef Broth
1. Chop all the veg into chew sized chunks, make them large enough so your dog won't choke but small enough that it will only take a few chews to break it down.
2. Poor into an ice-cube tray or small containers and let too freeze for a few hours or overnight.
---
Doggy Donut
Gluten-Free Flour - 1 Cup
Oats - 1 Cup
Coconut Oil - 1/3 Cup
Peanut Butter - 1/2 Cup
Eggs - 2

Medium
For the topping
Lactose Free Yogurt - 1/2 Cup
Bacon Bits - Small Handful
1. Preheat your oven to 180°C.
2. Combine all ingredients into a mixing bowl.
3. Mix together with a spoon or hands.
4. Press dough into a donut pan, press firmly so they won't fall apart when baked.
5. Bake for 13-16 minutes.
6. When cooled remove from pan and decorate.
7. Put in freezer for 10 minutes to harden the yoghurt.
Inspiration taken from: Sunny Day Family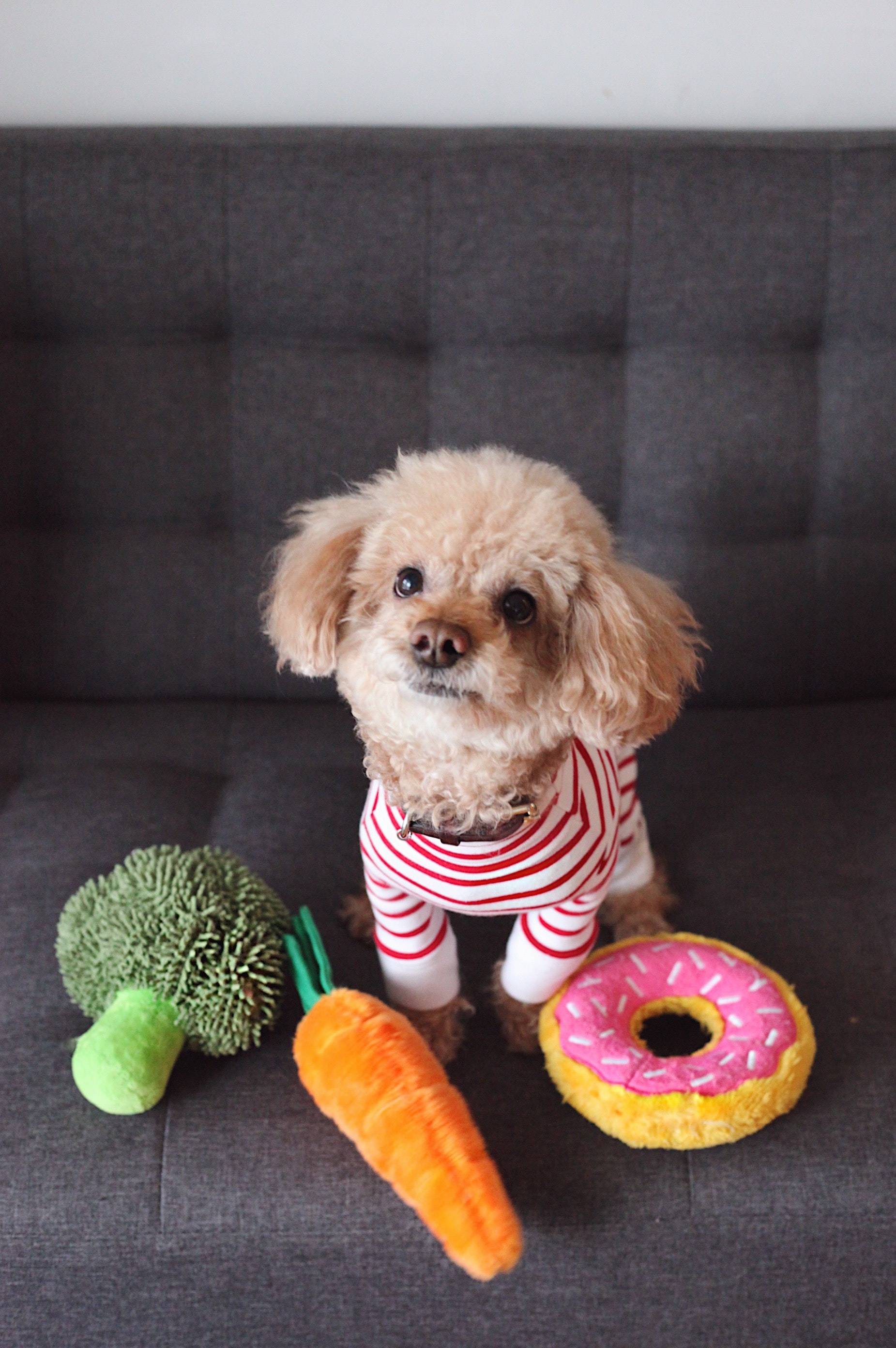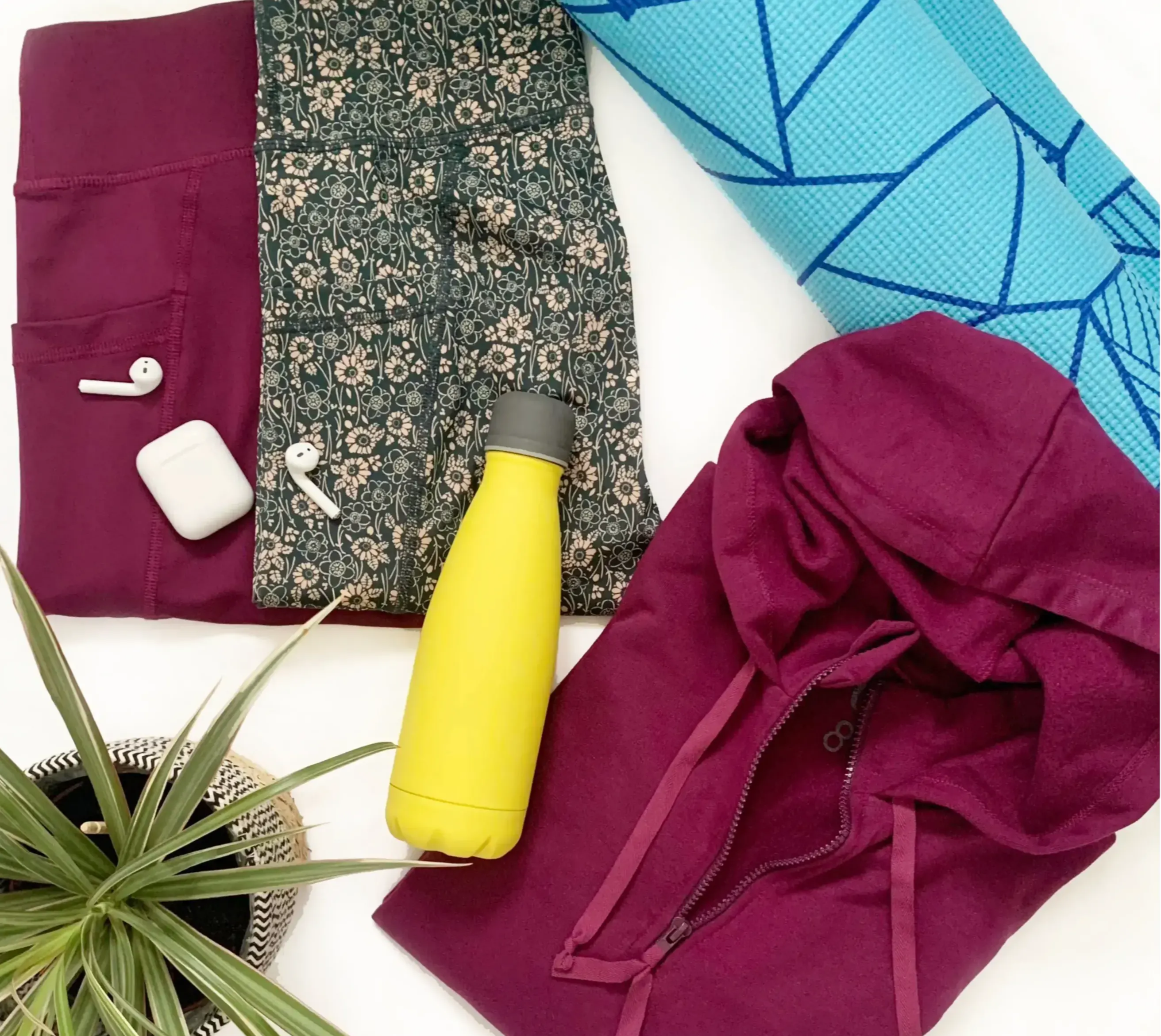 Have a suggestion for our next recipe, email them to us: