BROWSE OUR NEW COLLECTION HERE.
SEPTEMBER, 13. 2021
Written by Amelia Brown
---
There's nothing better than a warm cosy recipe to get you in the Autumnal mood.

Have a scroll to see some of our favourites this year.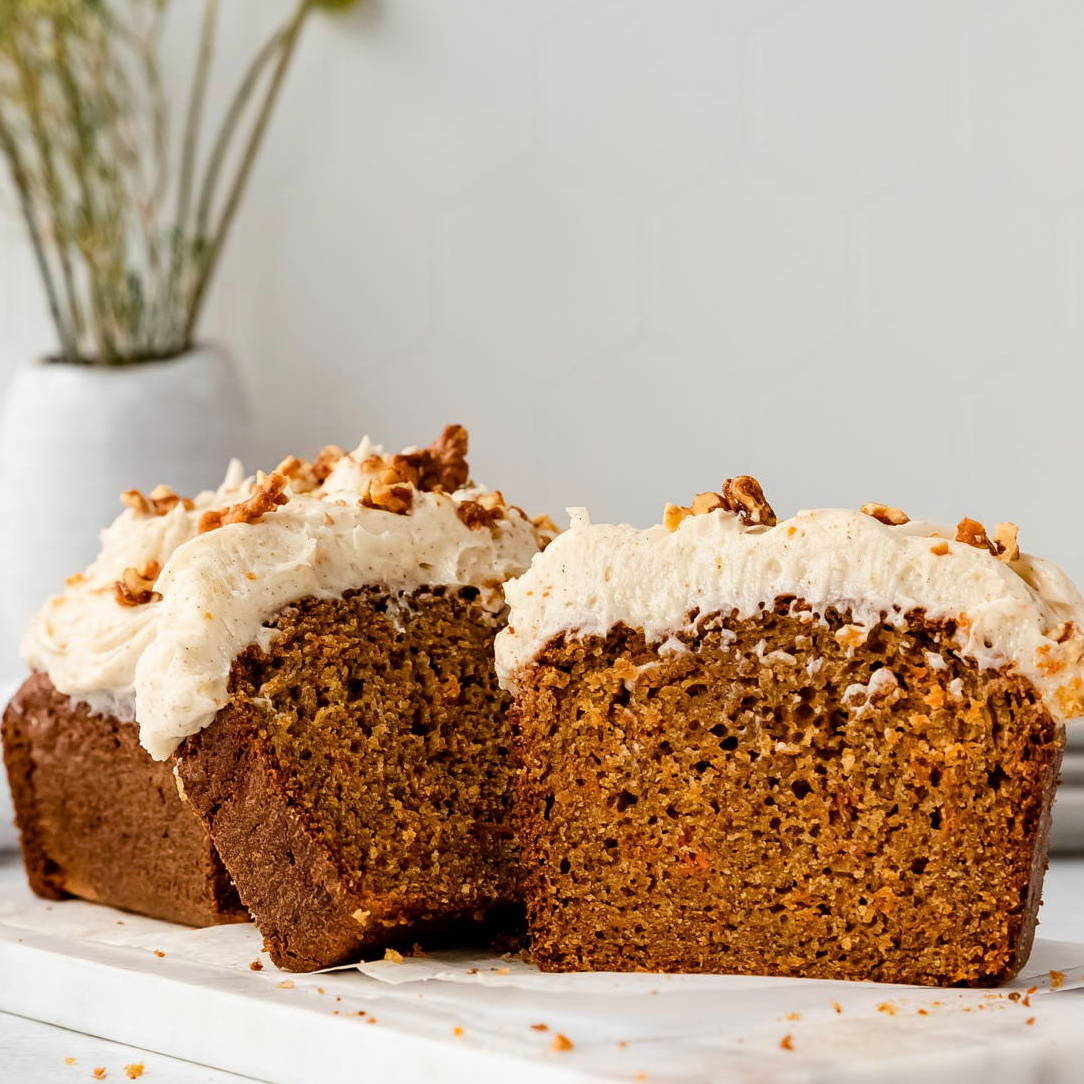 Butternut Squash Pasta Sauce
Recipe from: The Cook Report
Ingredients:
1 small Butternut Squash       2 tbsp Butter
3 Sprigs Rosemary                   4 tbsp Creme Fraiche
Pinch Cinnamon                       Pinch Nutmeg
Salt & Pepper                           Pinch Chilli Flakes
300g Fresh Spinach                 Parmesan to serve
400g Pasta
Method:
Heat the oven to 200˚c/400˚f. Peel and quarter the butternut squash. Put the squash quarters on a backing sheet and drizzle with oil. Place in the oven and cook for 40 minutes until soft. Leave to cool for a few minutes then blend in a food processor until smooth.
Put a pot of salted water on to get to a boil. Cook the pasta according to packet instructions.
Melt the butter over a medium heat and add the rosemary sprigs. Cook gently for 5 minutes until the butter has browned slightly then remove the rosemary and set aside. Add the squash puree, creme fraiche, nutmeg, cinnamon and chilli flakes. Season with sale and pepper. Turn the heat to low to keep the sauce warm while the pasta finishes cooking. If the cause is too thick, then you can thin it slightly with extra creme fraiche or some vegetable stock.
Add the pasta to the sauce along with the spinach and toss well to coat. Serve topped with grated parmesan.
AND ENJOY!
---
Autumn Spiced Dark Chocolate Bark
Recipe from: Cultured Guru
Ingredients:
1/4 cup Sunflower Seeds           2tbsp Chia Seeds
1/2 tsp Ginger Powder               1tbsp Cinnamon
1 tbsp melted Coconut Oil       3 Bars Dark Chocolate
1 cup Pretzels (broken up)       1/3 cup Goji Berries
1/4 cup Pumpkin Seeds             1 tsp Sea Salt
(but you can add any seeds/flavours you want!)
Method:
In a small bowl, combine sunflower seeds, chia seeds, ginger, cinnamon and melted coconut oil.
Line a rectangular baking pan with parchment paper.
Spend autumn spiced seed mixture into the bottom of the pan in a thin layer
Measure and prep the topping ingredients.
Heat a double boiler over medium heat. As you bring the water to a boil, chop your dark chocolate into small pieces.
Once the water is boiling, place the chopped chocolate in the top portion of the double boiler. Use a spatular to stir the chocolate continuously until it melts.
Carefully remove the top bowl and place on a heatproof surface.
Pour melted chocolate into your baking pan on top of the autumn spice mixture. Gently tap pan to remove any air bubbles.
Allow chocolate to cool and set for about 10 minutes. Then add your pretzels, goji berries and pumpkin seeds. Gently tap pan on the counter again to set toppings into the chocolate.
Sprinkle with sea salt and allow to cool completely...
THEN TUCK IN!
---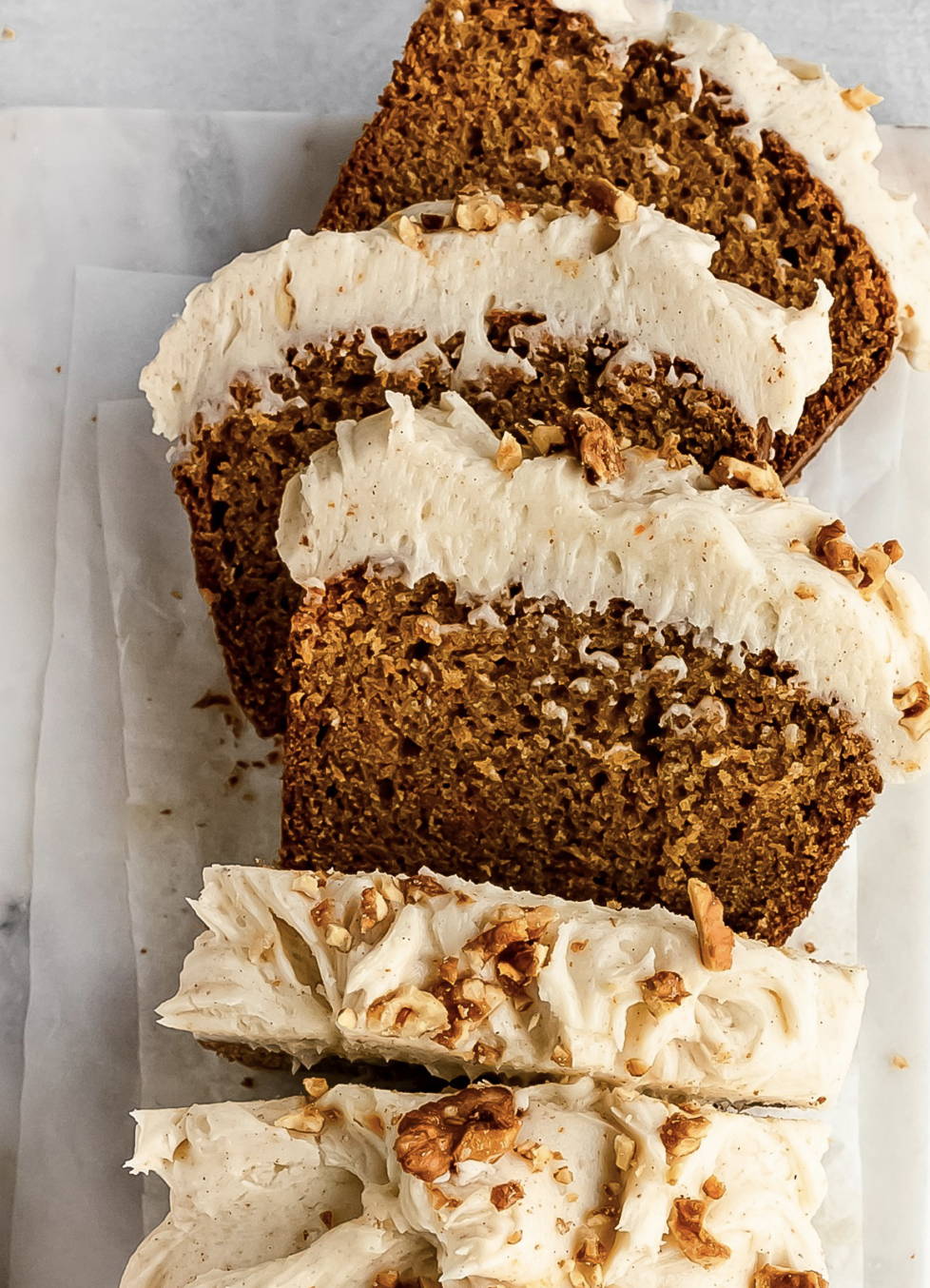 Chai Spiced Carrot Loaf Cake
Recipe from: Olives + Thyme
Ingredients (Carrot Loaf Cake):
150g cake flower                       90g all purpose flour
2tsp chai spice                           1 tsp baking soda
1/2tsp baking powder             Pinch of salt
100ml olive oil                           110g brown sugar
110g caster sugar                     2 large eggs
2tsp vanilla extract                   1/3 cup greek yogurt
2-3 medium carrots
Ingredients (Brown Butter Cream Cheese)
12tbsp unsalted butter (browned and cooled)
8oz cream cheese                     3cups powdered sugar
2-3 tbsp milk                             1tsp vanilla extract
pinch of salt                               1/4 cup of walnuts, chopped
Method:
Line 9x5 loaf tin with baking paper, leaving an overhang on the sides. Preheat the oven to 350˚F. Whisk together both flours, baking powder, baking soda, salt and chai spice.
Whisk together the oil and sugars until smooth. Add the eggs and vanilla, until well combined.
In this order (dry ingredients, yogurt, dry, yogurt, dry) add dry ingredients to the wet alternating with the yogurt. Slowly beat each time until just combined. Fold in finely shredded carrots. Gently pour into prepared pan.
Bake at 350˚F for 45 minutes. Cool in pan for at least 30 minutes before cooling on a wire rack.
For the frosting:
Make brown butter while the carrot loaf is baking. It will need 45-60 minutes to cool enough to become the texture of softened butter.
To make the brown butter, melt butter in a pan. Once the butter starts to foam, whisk continually until brown bits start to form. Remove from heat, pour into clean bowl and skin the foam off the top. Leave to cool
Cream together the cooled brown butter with room temp cream cheese. Add sifted powdered sugar slowly until smooth. Once all the sugar has been added, add in vanilla extract and salt. Beat on high until the buttercream is fully incorporated. Add milk if buttercream is too thick. Using an offset spatula, spread the buttercream on top of the cake and sprinkle with candied walnuts.
AND ENJOY!
Have a suggestion for our next blog post, email them to us: