So, you want to be a Print Designer?
---
Meet Hannah, our lovely Print Designer who has worked for Mistral for 6 years.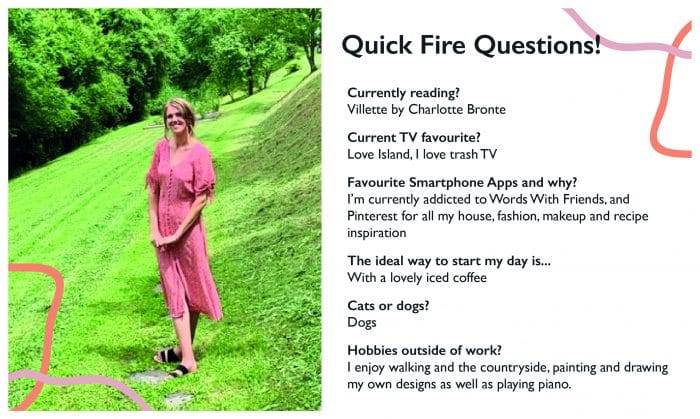 About My Role
What is your background, how did you get into your print designing?
I have always loved drawing and painting, especially flowers and dresses, I studied Textile Design at University, specialising in embroidery for fashion. I did a three month work placement in New York as an embellishment designer and realised it wasn't for me, so I started looking for broader design jobs before being offered a role at Mistral as a Design Assistant and then progressing on to Print Designer.
Myself and Lauren, the Print Design Assistant, spend most of our days designing and creating new prints, working several seasons ahead (I'm currently researching for Christmas 2020). I create several colour palettes and print stories per season for which we then design lots of prints (all in-house and from scratch)- using all sorts of techniques to get interesting textures and finishes, such as lino cutting, vegetable stamping, pressing and painting flowers, inks, paper cutting- I am always experimenting with different media to make sure all the prints look exciting and new.
What are the most important tools, programmes or systems for your work?
All the prints start by hand so the most important tools are my paint brushes, paints and lino cutting materials. They then get scanned into the computer and turned into repeat print designs using a combination of Adobe Illustrator and Photoshop
---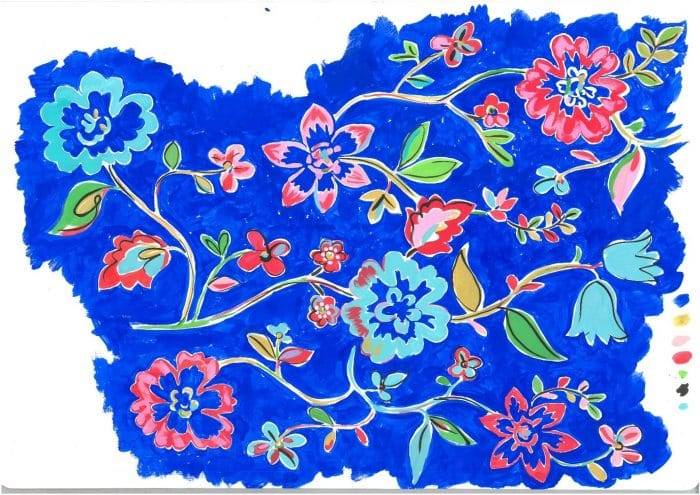 What is the first thing you do when you get into work? Make a coffee and check my emails
What makes you happy during your day? When a print strike off comes in looking really lovely
What do you like best about your job? Visiting new cities for print inspiration
What do you like least about your job? The emails!
Are there lots of challenges in your job? How do you handle them?
It can be hard to keep thinking of new ideas for prints, and sometimes I have creative blocks when I can't seem to design anything good. During these blocks I get out of the office and seek inspiration- this could be an afternoon round the shops or to museums, galleries, garden centres etc.
---
Any funny stories?
On a random visit to one of our stores I was looking at one of my favourite prints of the collection when a customer picked it up in horror and said 'somebody went a bit mad designing that one'! You can't please everyone!
What is your proudest accomplishment in your job?
It is always lovely seeing someone wearing your print designs out and about, and its lovely when I design a best seller.
What types of jobs have you had in the past?
Some freelance fashion design (but the more technical side), some shops and lots of babysitting!
What advice would you give someone who is seeking the same line of work?
Do a creative degree and get as much work experience as you can. Also practice drawing every day!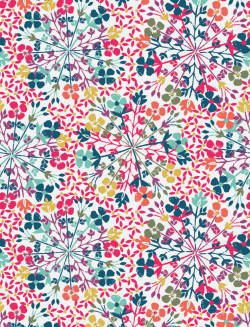 Who do you want to meet next?
Let us know: