Browse our new collection
APRIL 11, 2021
Written by Amelia Brown



Three Must-Try
Summer BBQ Recipes!
---
                     
Sun's out, which means it's time to dust off the BBQ and try out some new, fun recipes!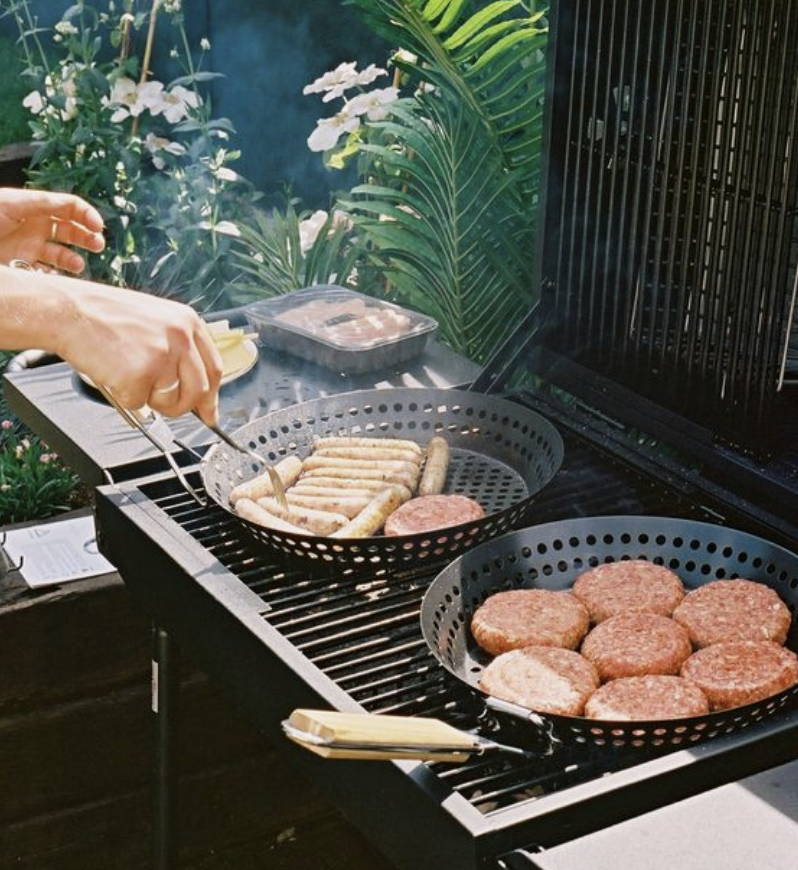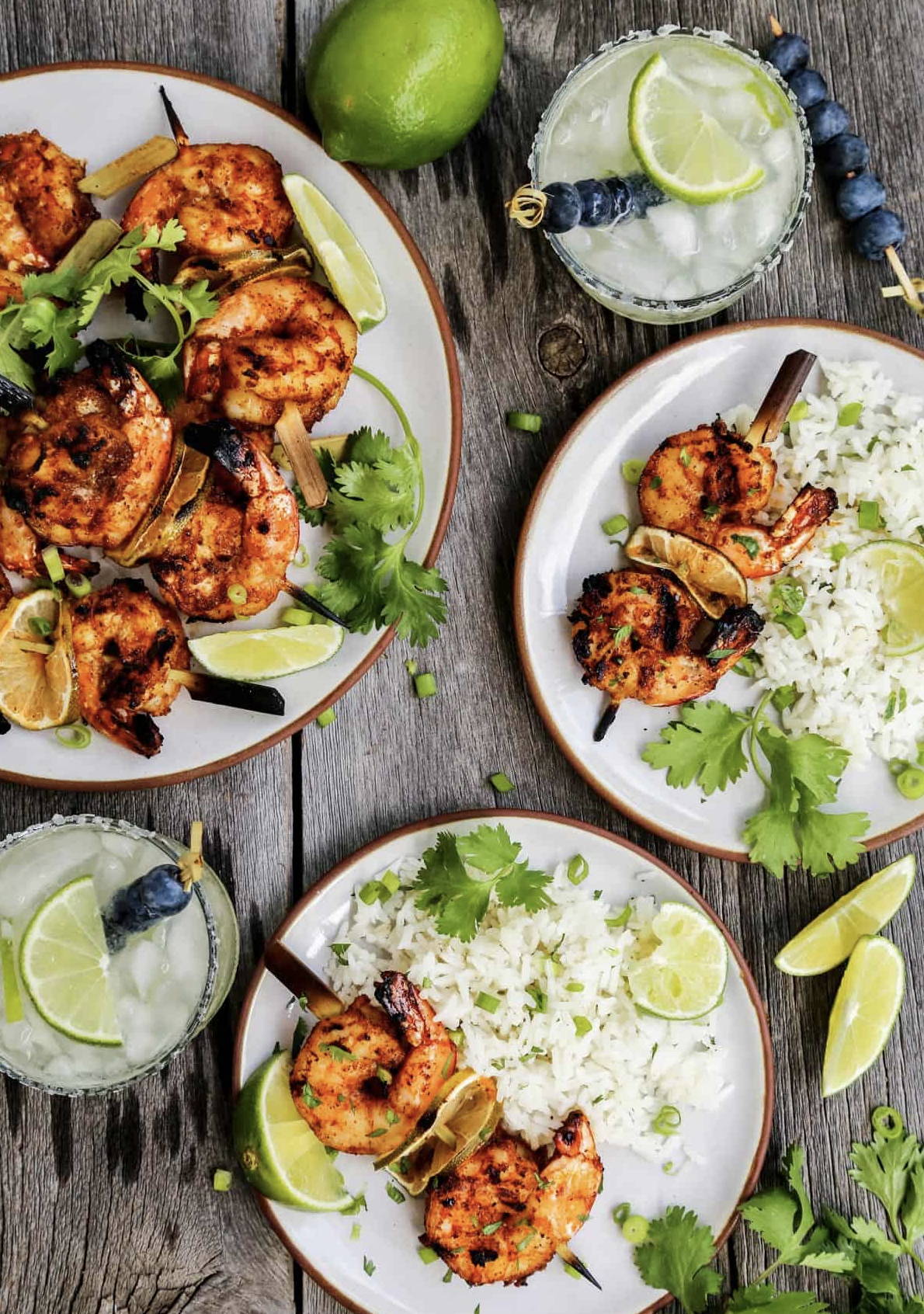 Margarita Grilled Shrimp Skewers
Recipe: afarmgirlsdabbles.com
SHRIMP MARINADE:
Olive Oil                             Onion Powder
Fresh Garlic                       Cumin
Jalapeño                             Salt
Brown Sugar                     Black Pepper
Smoked Paprika               Garlic Powder
Chilli Powder
FOR THE SKEWERS:
Jumbo Prawns                   Coriander
Fresh Lime                         Tequila
METHOD:
1. Mix all the Shrimp Marinade ingredients in a small bow with high sides and blend together using an immersion blender.
2. Pour marinade over prawns and gently fold to coat evenly. Cover and refrigerate for 2-3 hours.
3. Place prawns on skewers (or not! Without skewers works too). We like to add extra limes to ours.
4. Heat grill to medium-high heat and grill shrimp for 3-4 minutes per side.
5.Serve skewers with a squeeze of lime, a dash of tequila and a sprinkling of coriander for optimum Margarita-style prawns!
AND ENJOY!
---
Spiced Halloumi and Watermelon Skewers
Recipe: olivemagazine.com
INGREDIENTS:
500g Halloumi
Small Watermelon
1 tsp Coriander
1 tsp Sumac
1/2 tsp Cinnamon
1 tsp Cayenne Pepper
Black Pepper Corns
METHOD:
1. Soak 16 wooden skewers in cold water for 30 minutes or use metal skewers.
2. Break each block of halloumi along its natural split and then slice each half into good sizes chunks. Cut the watermelon into equal sized pieces. Alternately thread the watermelon and halloumi onto the skewers.
3. In a mixing bowl, mix together the spices with a good pinch of salt, then sprinkle over the skewers, pressing to stick.
4. Heat a griddle pan or BBQ over a medium-high heat. Grill the skewers for 2-3 minutes on each side or until charred and the halloumi starts to soften.
AND ENJOY!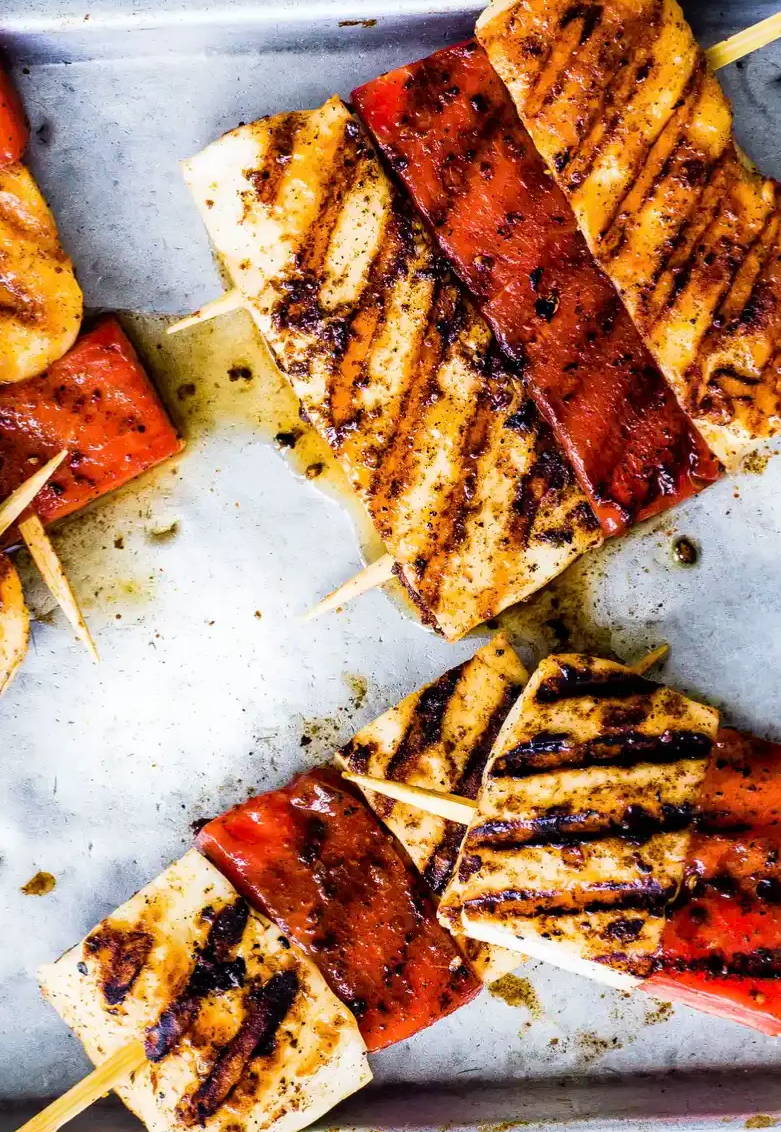 ---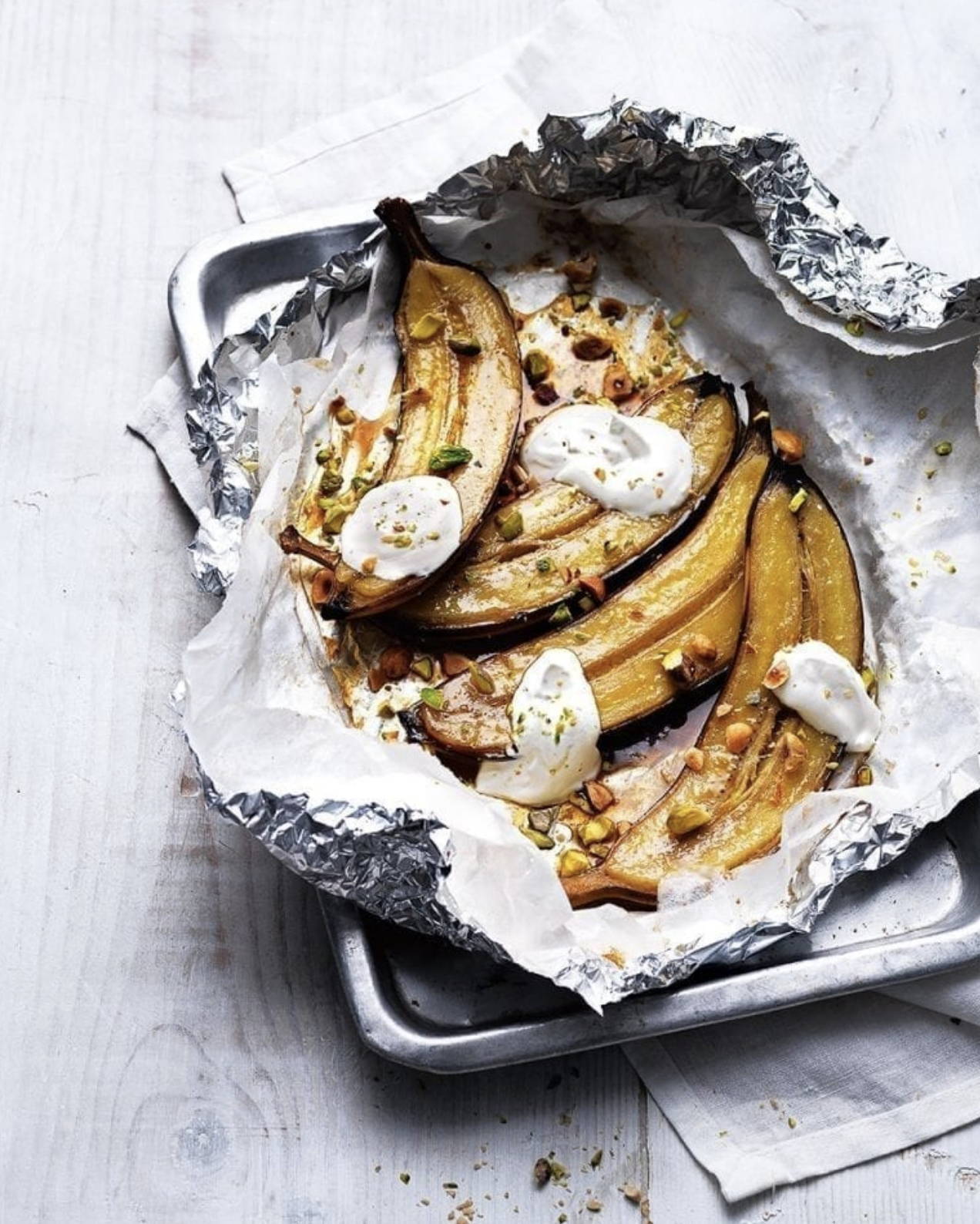 Maple and Rum Baked Bananas
Recipe: deliciousmagazine.co.uk
INGREDIENTS:
2 Unpeeled Bananas                           1 tbsp White Rum
25g Softened Butter                           Hazelnuts and Pistachios
1 tbsp Soft Light Brown Sugar           Greek Yogurt
2 tbsp Maple Syrup
METHOD:
1. Heat the oven to 200˚ C/180˚ C fan/Gas Mark 6. Put a sheet of non-stick baking paper on top of a sheet of foil. Slice the unpeeled bananas in half lengthways and put them in the centre of the paper/foil. Spoon the softened butter, sugar, maple syrup and white rum over the bananas, then wrap tightly in the paper/foil. Transfer to a roasting tray and bake for 25 minutes. (Alternatively, pop on the BBQ!)
2. Meanwhile, in a non-stick pan, gentle toast the hazelnuts and pistachios until golden, then roughly chop. Unwrap the bakes bananas and serve, still in their skins with the juices spooned over. Sprinkle with the chopped nuts and a dollop or two of Greek yogurt.
AND ENJOY!
---
Have a suggestion for our next blog post, email them to us: